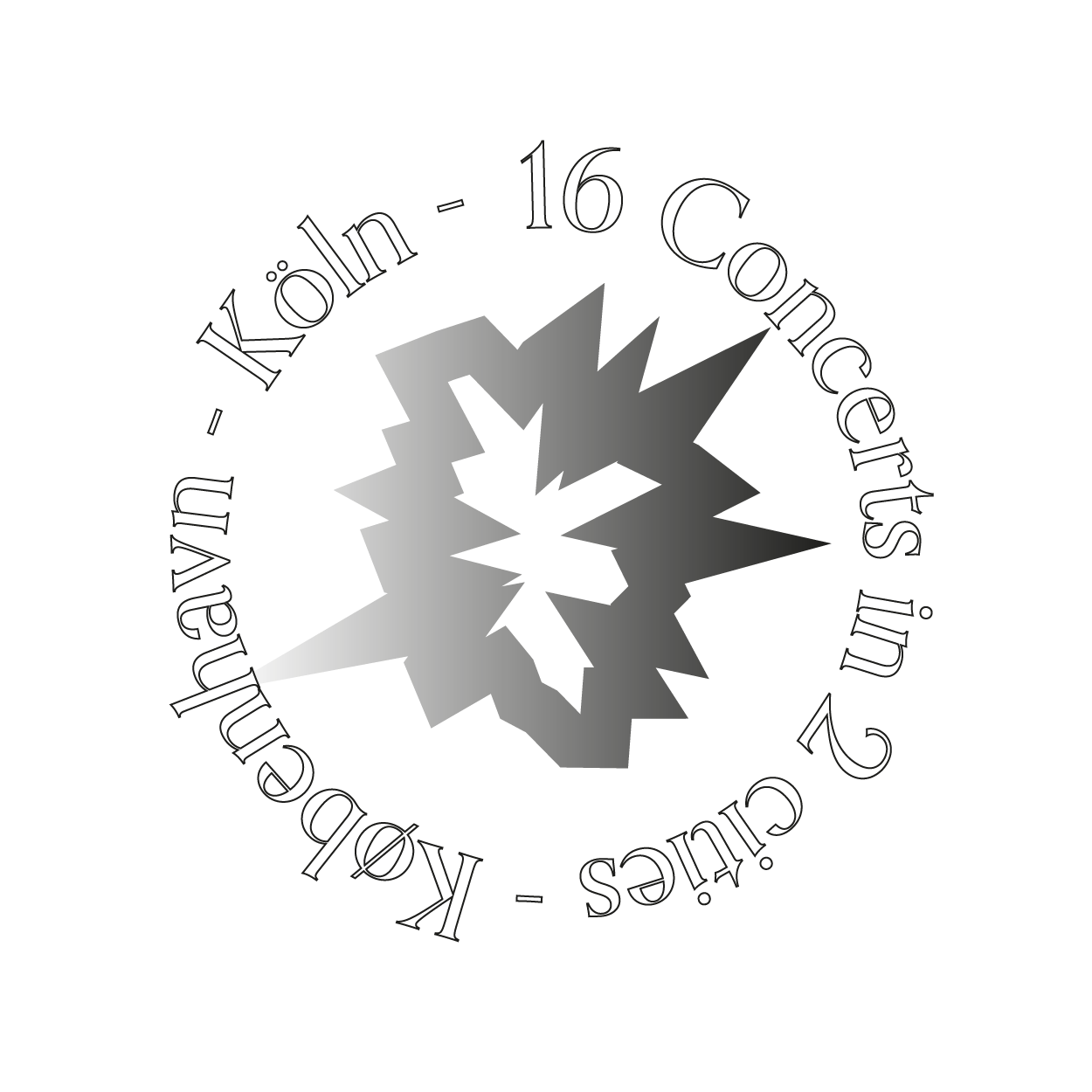 October 27, Klub Primi (H15), København
Set 1
Marlies Deback - piano
Oda Dyrnes - cello
Jonas Gerigk - double bass



Set 2
Theresia Philipp - saxophone
Tomo Jacobson - double bass
Michala Østergaard Nielsen - drums





Its time for KøKö #2! Come down to H15 where the Klub Primi concert sereies takes place and enjoy great improvised music from Copenhagen and Cologne. Check out our Instagram and Facebook channels for the artist introductions.




Musicians:

Theresia Philipp



Theresia Philipp (* 1991) is a german saxophonist, composer and meanwhile an integral part of the young german jazz scene.

She studied at Hochschule für Musik und Tanz Köln with Claudius Valk, Roger Hanschel, Prof. Henning Berg and Prof. Joachim Ullrich. Currently she does her masters degree in composition at Hochschule für Musik Mannheim with Prof. Jürgen Friedrich and Jörg-Achim Keller. Her debut album "herb" was released in 2016 on Klaengrecords. She regularly plays with her own bands and projects such as "pollon" and the duo with Frank Wunsch as well as in collectives and as a sidewoman, e.g. with bört, Hard Boiled Wonderland or Beyond w / Bernhardt. She is also active as a composer for both jazz ensembles and big bands. Theresia Philipp is the winner of the Horst and Gretl Will Scholarship 2020 (Cologne Jazz Prize). In November 2020 her new album "pollon with strings" will be released on floatmusic.

Homepage: https://theresiaphilipp.de
Marlies Debacker


Marlies Debacker is a Belgian pianist and performer of contemporary classical music, free improvised music and free jazz, based in Cologne. She does extensive research on the sound possibilities of her instrument with a focus on resonance, pedal work, inside piano playing and the use of various preparations, thus allowing her to move between the conventional sound of a piano and various percussive and pseudo-electronic sounds. Apart from playing the piano she often performs on vintage keyboards, such as the Hohner Clavinet D6.
After her bachelor studies at the Koninklijk Conservatorium Antwerp, she studied her masters degree at the Hochschule für Musik und Tanz Köln, followed by a masters degree in Contemporary Music at the Folkwang Universität der Künste Essen with Benjamin Kobler and Prof. Barbara Maurer. Marlies is an active performer of contemporary music - solo, in various ensembles and with Trio Abstrakt.
She is a curator of the Plattform Nicht Dokumentierbarer Ereignisse - a concert series for improvised music that has an over 15 year long tradition in Cologne. She is also a member of IMPAKT, Cologne's young collective of improvisers. Besides her work as a performing pianist, Debacker currently teaches improvisation at the Hochschule für Musik und Tanz Köln.
Homepage: https://www.marliesdebacker.com

Oda Dyrnes


Oda Dyrnes is a Copenhagen based cellist and composer. She comes from Sortland in northern Norway, a small city known for its rich cultural scene, and special focus on contemporary music. In a childhood between breathtaking nature as her playroom, and cello noise and sounds as her toys, Oda grew up to a creative musicianship, and continued specializing in contemporary music and improvisation.
Today Oda is an active performer on the European impro scene, regularly performing her own music, collaborating with artists such as Jørgen Teller, as a member of Damkapellet and initiative behind Crush String Collective. Her sound has been compared to Jimi Hendrix, and with Keno Harriehausen Quartet she was awarded jazz debut of the year 2019 by Deutchlandfunk Kultur. In 2021 she will release her debut album "Caprices & fantasias", with her own compositions and improvisations for solo cello.
Combining classical music, extended techniques and free improvisation, she creates music that invites the listener into an otherworldly journey of cello sounds.
www.odadyrnes.com
Michala Østergaard-Nielsen


Michala Østergaard-Nielsen, drummer/percussionist and composer, is a highly interesting musician with a personal voice on the nordic music scene today. She is described as "having an almost zen-like attitude towards drumming, improvisation and music," and she explores the world of drumming both rhythmically as well as soundwise with a great amount of sensitivity and awareness. In 2018 Michala Østergaard-Nielsen received the finest Swedish JazzAward "Jazzkannan": "This years "Jazzkanna" goes to a spirituel and sensitive composer and musician, who´s univers is full of poetic vibrations that create instant love."
Michala leads her own group Østergaard Art Quartet with Marc Ducret, Per Jørgensen and Kasper Tranberg and the Danish/Swedish indie-group Nuaia. Spring 2021 she´s going on tour with her new trio with the american piano player Marilyn Crispell and bass player Thommy Andersson.

Jonas Gerigk
Jonas Gerigk is a double bass player and composer. He studied at the HfM Dresden, NMH Oslo and HfMT Cologne. A large part of his work deals with the term -Explorative Music-. He is doing intensive research on the expansion of the sound spectrum of the acoustic double bass. A rich palette of conventional as well as extended playing techniques, preparations and alternative tunings form the basis of that work. His band projects such as Okoton and Skulski I Gerigk I Roth move between concept composition and sound art as well as free jazz related forms. He is an active member of the IMPAKT collective for improvised and contemporary music in Cologne.
www.jonasgerigk.de
Tomo Jacobson
Tomo Jacobson is a Copenhagen based double bass, electric bass, and midi-ribbon player. He focuses his efforts on free improv and other creative musics. With over two dozen albums to his credit, he is mostly known for the projects he is a leader, or co-leader to, namely MOONBOW, MOUNT MEANDER, IL SOGNO, or WARMBLADDER, as well his solo double bass work, and free improv encounters with acclaimed musicians. He has been very fortunate to perform with the greats like John Tchicai, Andrew D'Angelo, Lotte Anker, Mat Maneri, Adam Rudolph, Rasul Siddik, P.O. Jørgens, Frank Gratkowski, Fred Lonberg-Holm, Sun Araw, Mikołaj Trzaska, Michael Blake, Alex Zhang Hungtai, Tanya Kalmanovitch, Jacob Anderskov, Kresten Osgood, Hugh Steinmetz, Søren Kjaergaard, Torben Snekkested, Jesper Zeuthen, and many others. He has performed in most of Europe and the USA. Tomo is also running the creative musics record label Gotta Let It Out.
www.tomojacobson.com/
KøKö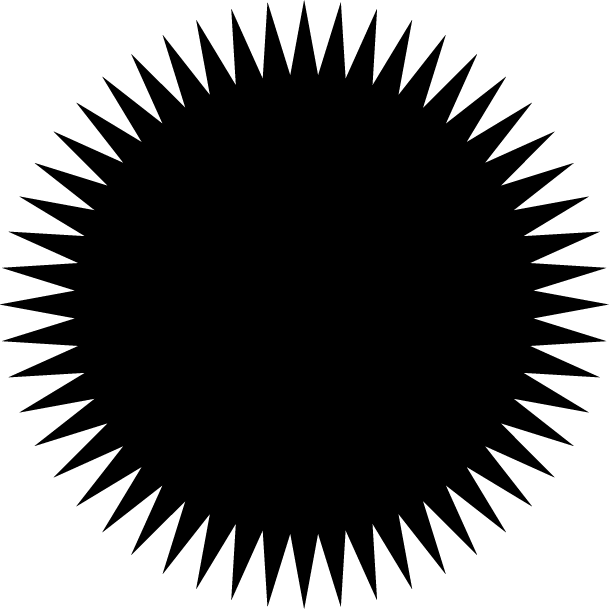 Is an exciting collaboration between the creative scenes of Cologne and Copenhagen marking the inaugural year of a cultural partnership between Denmark and Germany.

Throughout the year concerts will take place in both cities, showcasing the unique and vibrant voices which highlight the diverse scenes in both cities!



KØKÖ #2

27.10.2020 - Klub Primi, Copenhagen


© Calum Builder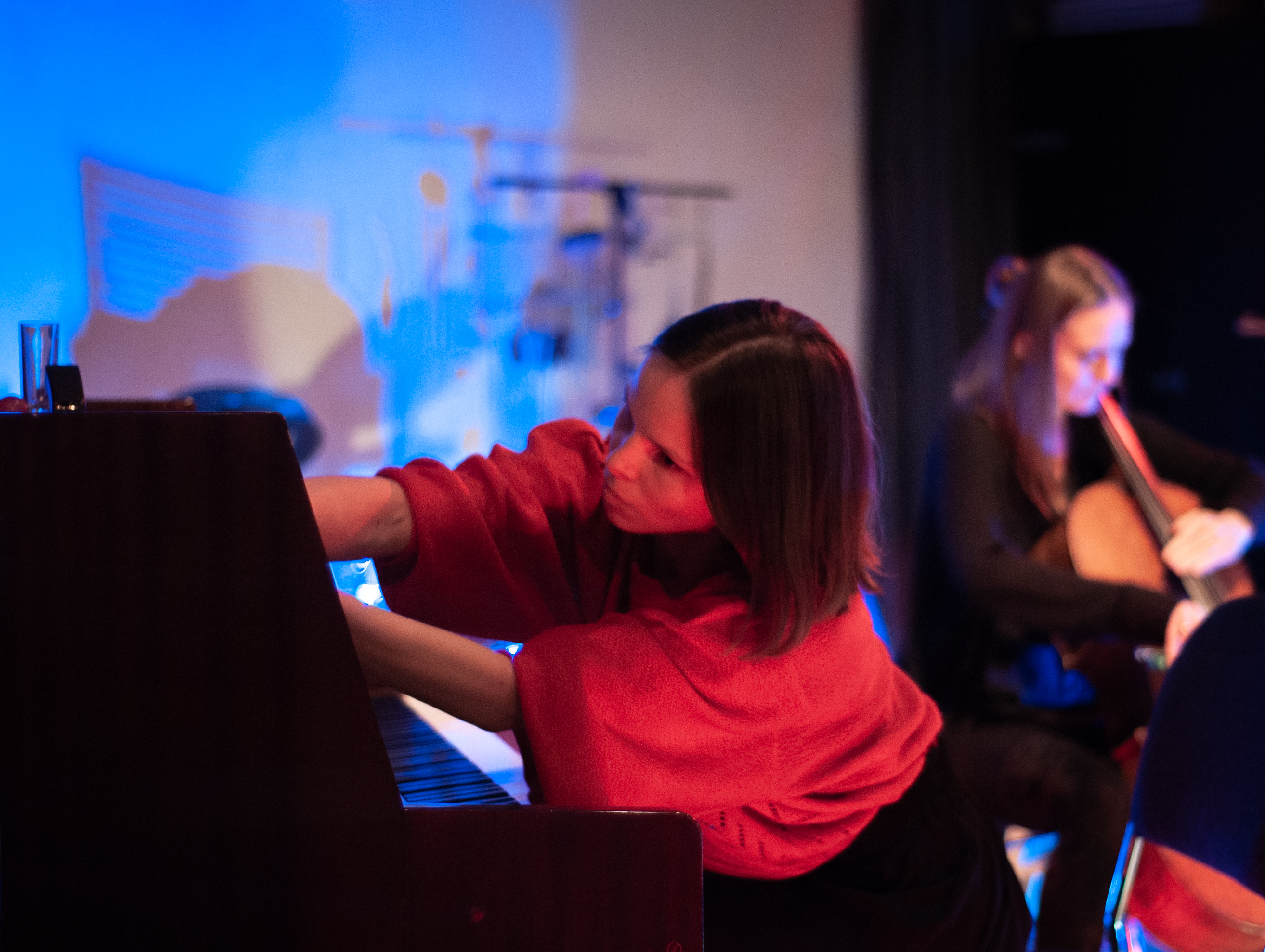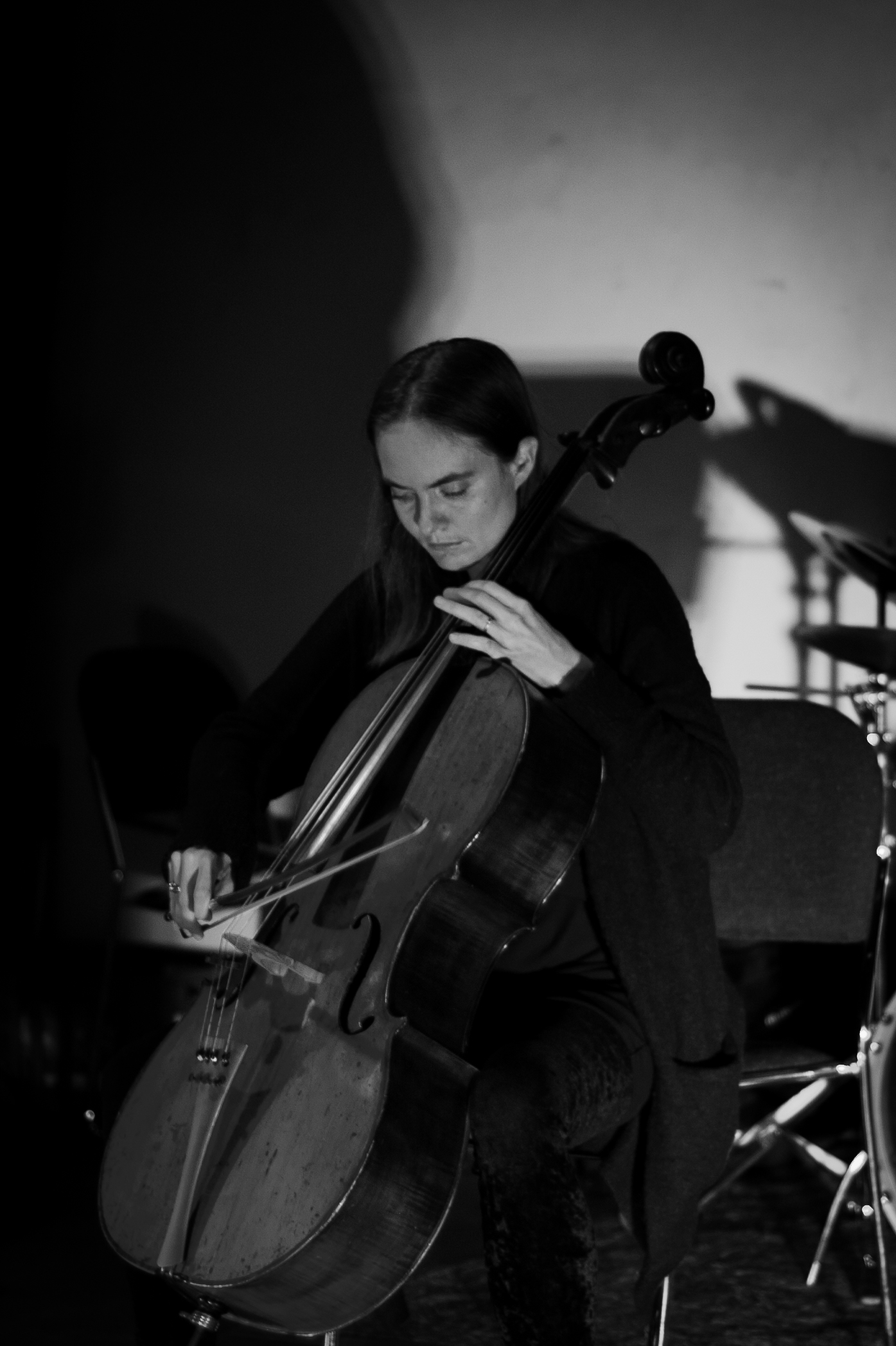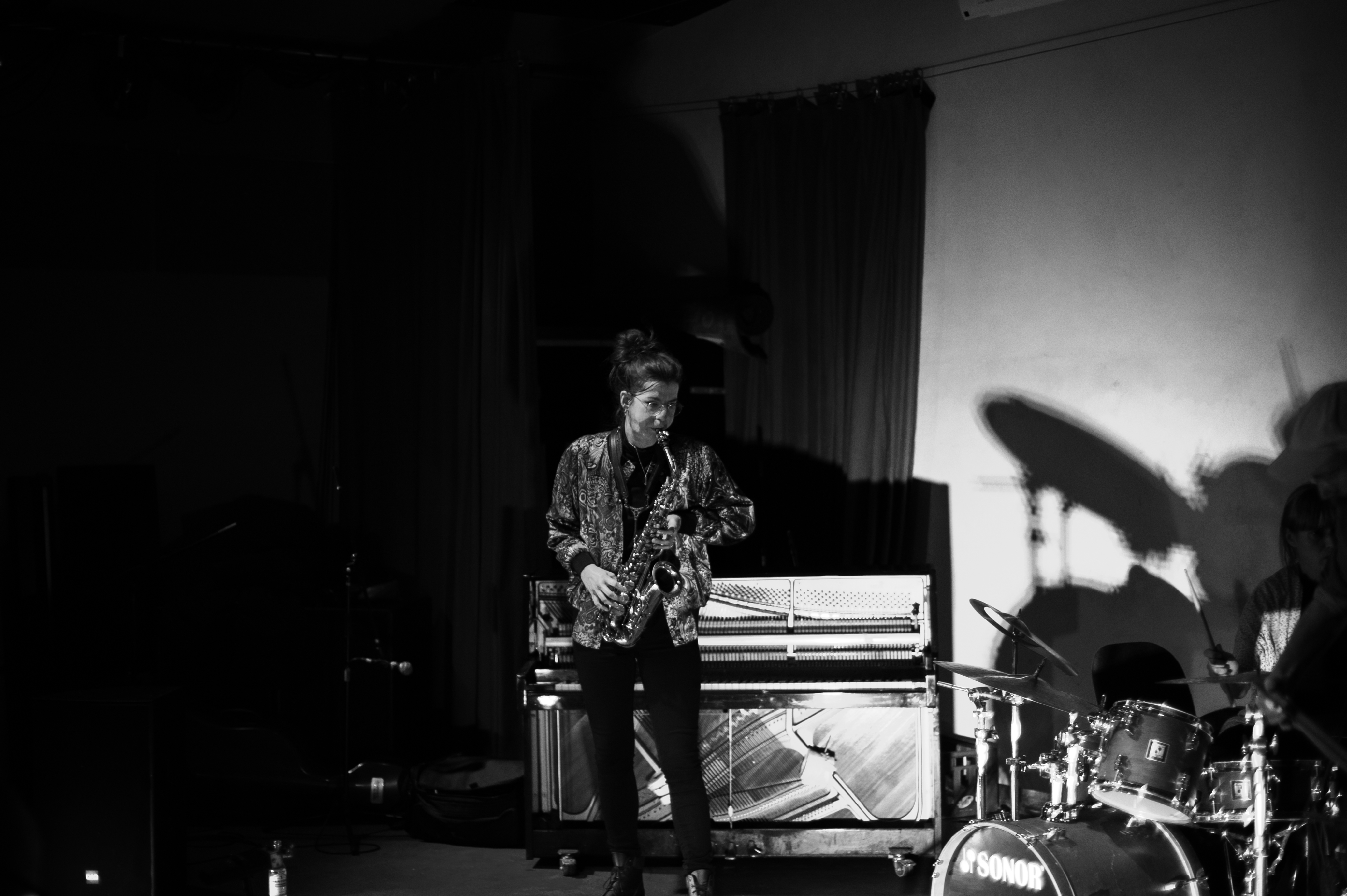 Welcome to Copenhagen!
Cosy and inviting whilst bustling with life! As soon as you hop off the train at the Central station (known as Hovedbanegård) you are directly across from a hotspot teeming with improvised music! You make your way to the Meatpacking district (Kødbyen) where there are several amazing clubs waiting to welcome you!


One of these clubs, 5E features the Mandagsklubben which presents six hours (SIX!) of improvised music every Monday night from 7 pm to 1 am. This award-winning club is known for being at the forefront of Scandinavian improvised music. The bare concrete room with a fireplace and British barman named 'Paul' draws you into a wild and grungey experience- filling you with awe and inspiration. Kicking off the night at 7pm is the Monday Band, a collection of raucous musicians from the Copenhagen Conservatorium. Each week they choose one student amongst them to curate musical works for the night. From there, you will experience a mix of ensembles who perform music ranging from jazz, to experimental to prog rock. At 9 pm the centrepiece for the night is unveiled: the Mandagsklubben Artist in Resident for the month. They perform their set and after the music continues on well into the wee hours of the next morning


For Tuesday evening you can take a 1-minute stroll down to another great music series, Klub Primi - which is hosted by venue H15. This newish series features three hours of music every Tuesday night. Run by Morten - a wild character whose passion for the arts is never failing! It too is a vibrant music venue, with an atmosphere that is inviting and full of energy! It displays musicians from all walks of life and traditions, added into one large melting pot!



A little bit further out of town (by Copenhagen standards that means a 15-minute bike ride…!) lies a happening area in Copenhagen - Nordvest (NV for short). NV is home to one of the most underground music venues in the city, Mayhem. This self-managed DIY venue is unrestricted and unrelenting in the passion and diversity displayed within. Full of graffiti, this dark, concrete room allows musicians to push themselves to the limits in a spotlight where an ever-keen audience surrounds them swimming in the darkness!


Perhaps by now, you require a change of pace? Tranquillity? You seek peace in that of an old decommissioned church. You're in luck! Buried deep inside the bustling suburb of Nørrebro lies a sanctuary - Koncertkirken. Surrounded by great bars and good food, this music venue offers an encounter of intricate and fine music! Not to say that things can't get rowdy in there… With a full church organ and space for over 100 people, Koncertkirken is one of the more beautiful venues in Copenhagen. It is a place where the audience and musicians can make themselves at home, becoming intertwined with the sounds that are washing over them.


If you are lucky enough to be around during the Copenhagen Jazz Festival or Vinterjazz you might be able to witness a night run by ILK, The Community or Barefoot Records. Many venues host them throughout this time as they present a program of great Copenhagen based improvisers! These nights are a common highlight of the festival and a 'must-see' for any Jazz aficionado!


These were just a few of the great music venues the city has to offer! You may have noticed a theme developing throughout Copenhagen... there are outrageous characters and with even more daring music! These musicians are always innovating, always pushing themselves to the limits- no matter what style. This is what you can expect from a visit to Copenhagen! So come on over and experience it for yourself - be careful though...you might never want to leave!